Rumours Retold: Jan. 26 at 8 p.m.
Visit wealthytheatre.org/mac for full event details and to purchase tickets for this Jan. 26, 2012 concert.
Thanks to a generous underwriting gift from Founders Brewing Co., every single dollar in ticket sales - 100% - goes directly to the Wealthy Theatre Centennial Sustainability Campaign.
The lineup for this event includes some of the finest musicians in Michigan: Hannah Rose Graves, Joshua Davis, Casey Stratton, Dominic Davis and Jason Scott.
We'd also like to thank Seth Thompson for his photography and Rachel Finan for wardrobe and makeup.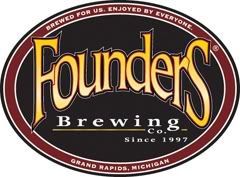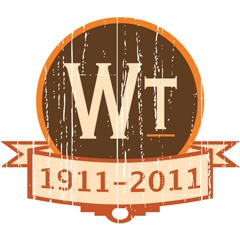 Other articles by the same author
by Wealthy Theatre (
wealthytheatre
) on Monday Jan 23rd, 2012 01:50pm in
NONPROFITS
Thanks to generous support from Founders Brewery Co., Community Media Center's Wealthy Theatre presents "Rumours Retold: A Tribute To Fleetwood Mac," Jan. 26 at 8 p.m.
It's fitting on many levels that Founders' Centennial IPA is our best selling beer at Wealthy Theatre, always on draught. Not only because it's one of the greatest beers sold in the world. But we wanted to celebrate our Centennial anniversary at Wealthy Theatre with a big concert, and Founders made it possible by generously underwriting this special event: "Rumours Retold: A Tribute To Fleetwood Mac," Thursday, Jan. 26 at 8 p.m. at Wealthy Theatre (tickets available here).
On Thursday we will feature Centennial IPA and celebrate the Centennial of Grand Rapids' community theatre, all in one night (with a cash bar, no less) as five of Michigan's most gifted musicians collaborate to recreate the "Rumours" album by Fleetwood Mac.
All proceeds - 100% of all tickets sold - go directly to the Wealthy Theatre Centennial Sustainability Campaign.
The Sustainability Campaign is designed to retrofit Wealthy Theatre with solar panels on the roof, LED lighting instruments on the stage, extra doors for containment and multimedia upgrades all around. It's a sustainable way to make this historic, community theatre open, healthy and even more accessible into the next decade.
Here's more about the sustainability plan and here's where you can help.
"We've got this great problem at Wealthy Theatre," said Erin Wilson, Wealthy Theatre Director. "The more people gather here, the most expensive it is to operate. It's getting really expensive, and we needed to address this by cutting costs."
Wilson said Community Media Center chose a challenging way to cut costs: reduce overhead by infusing greening technologies in a way that honors historic traditions, and contain energies better.
The organization is about halfway to its goal for the campaign.
A large scale concert can bring a lot of awareness to a campaign, Wilson said.
"But we don't have budgets for booking shows, so this whole thing is only possible because of Founders Brewing Co.," Wilson said. "We are very grateful and we hope to honor their support with an amazing show, and an opportunity to talk briefly about our goals to make Wealthy Theatre the most sustainable historic venue in North America."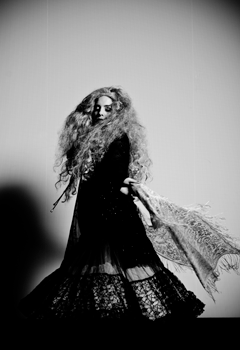 "Rumours" is the eleventh studio album by British-American rock band Fleetwood Mac. It garnered widespread critical acclaim. Praise centered on its production quality and harmonies, which frequently relied on the interplay among three vocalists. Often considered Fleetwood Mac's best release, it has featured in several publications' lists of the best albums of the 1970s and the best albums of all time.
The lineup for Rumours Recreated!
And now we'd like to introduce the Michigan musicians who will reprise and recreate this album for you on Thursday, Jan. 26 at Wealthy Theatre.
Hannah Rose Graves is Stevie Nicks!
A singer/song-writer born and raised in Grand Rapids, Hannah writes her own songs - her goal is to ultimately own a community-oriented music venue where she can facilitate classes for those less fortunate, to constantly create musical and artistic opportunities.
Hannah prides herself on trying to be a positive influence in people's lives - singing to make a difference.
You can hear Hannah's original music recordings here:
www.reverbnation.com/theendoftheworldfamilyband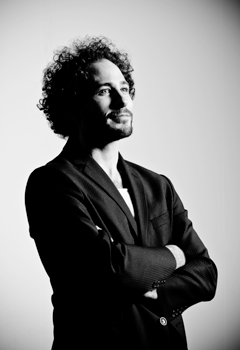 Joshua Davis is Lindsey Buckingham!
Raised between the steely clamor of Detroit and the stillness of Michigan's pristine Upper Peninsula, Joshua Davis is a rare combination of both city and country. These distinct yet complimentary faces of Davis' home state of Michigan are lovingly melded in his songwriting.
Joshua writes songs, plays acoustic and electric guitar, National steel, mandolin and claw-hammer banjo.
He has played on the Wealthy Theatre stage many times as part of "Steppin' In It" and "The Starlight Six" as well as supporting fellow Michigan musicians Seth Bernard and May Erlewine.
"Davis seems to be busily writing the Michigan version of the Great American Songscape," stated in the Lansing State Journal.
Joshua will be traveling to the West Bank in February of this year with On the Ground for the Run Across Palestine, raising funds for Palestinian fair-trade olive farming communities. Davis will be there as part of a cultural exchange, meeting and performing with musicians, artists and community leaders, visiting schools and farms and supporting the runners. When he returns, he will be writing and recording a new album based on the journey.
Davis' music and more information about him can be found on his website.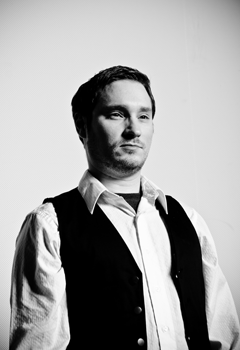 Casey Stratton is Christine McVie!
Casey is a graduate of Michigan's Interlochen Arts Academy, having "begged my way to an audition." He said his mom feared it was too expensive but Casey was accepted and got a scholarship.
Upon graduating from the esteemed Interlochen school, he moved to Los Angeles and signed to a tiny indie label, then to Rondor Publishing a few years later.
With L.A. "sucking the life out of him," Casey moved to Chicago and then soon after to New York City. In NYC, record labels RCA and Sony Classical engaged in a bidding war to sign Casey (and he went with Sony).
After making several albums, Casey asked to be released from his contract, and he continued making music on his own, which can be purchased online.
Casey has performed live on stage at Wealthy Theatre several times, both as a solo performer in support new album releases - and as part of "A Winter's Tune" concerts.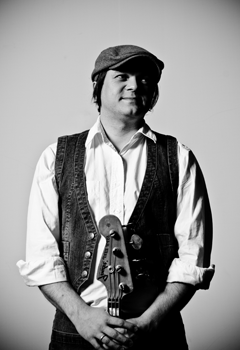 Dominic John Davis is John McVie!
Born and raised in Southwest Detroit, Dominic started playing music at a young age. His first musical instrument came in the form of a hand-me-down plywood Kay guitar.
While studying art and music at Detroit's prestigious Cass Tech High School, Dominic took up the upright bass and started feeding a lifelong interest in Blues and Jazz.
Dominic plays in a number of Michigan's most loved bands, including "Steppin' In It" and "The Starlight Six," as well as recording albums with some of the world's most successful singers, record producers and fellow musicians.
Dominic recently played bass with Jack White (of the White Stripes) and rockabilly icon Wanda Jackson, on the "Dave Letterman Show." Dominic often tours with childhood friend White, and also makes records with Jeff Daniels.
Davis often performs with his wife, singer-songwriter Rachael Davis. They frequently grace the stage at Wealthy Theatre together, most recently as part of the Starlight Six New Year's Eve event.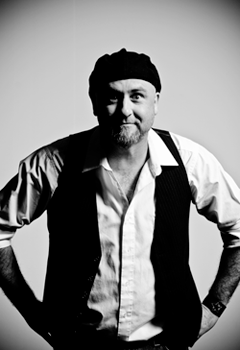 Jason Scott is Mick Fleetwood!
Drummer Jason Scott has come a long way. Taking an interest in drums at age ten, he has gone from school band beginnings to being a skilled professional who has become a recognizable face on the Michigan music scene. He brings a distinctive percussive voice to any situation he plays in while displaying versatility not found in many musicians.
While not being the flashiest drummer, Scott finds his joy in helping fellow musicians shine rather than himself. While attending Central Michigan University, Scott studied classical percussion under the late Robert Hohner. He performed as a member of the Robert Hohner Percussion Ensemble and recorded with this nationally recognized group on composer David Gillingham's Stained Glass; Music for percussion as well as The Percussion Music of David Maslenka and World Music Tour.
More info about Jason is available here.
Comments, like all content, are held to The Rapidian standards of civility and open identity as outlined in our Terms of Use and Values Statement. We reserve the right to remove any content that does not hold to these standards.